This year's winner and finalists were chosen by three judges, with input from other readers. The stories picked were ones that earned a thumbs-up from all three judges or a particularly strong thumbs-up from two of them. As has been the case in previous contests, each judge had favorites that didn't make the cut.
We are very grateful to all the professionals who took time to share writing tips with us:
Nathan Bransford:
Five Components to a Good Plot
Anton Chekhov:
The Center of Gravity
C. Hope Clark:
Daily Matters
Susann Cokal:
How to Get to the Heart of a Villain
Evil Editor:
First Impressions
Michelle Elvy:
Don't Beat Around the Bush
Kathy Fish:
Fifty Random Sentences or How to Face the Blank Page
Camille Griep:
The Art of Refinement
Alissa Grosso:
Avoiding Infodumps: Tips on Conveying Information Without Boring Your Readers
Jude Hardin:
Pipeline to Originality
Danette Haworth:
Get a Professional Critique
Davin Malasarn:
Impress Yourself
Alan Orloff:
Getting Unstuck
Stephen Parrish:
Kick the Bear
Midge Raymond:
Think Outside the Book
Robin Stratton:
The Red Flags of Bad Writing
Jill Talbot:
Go Ahead, Fall Apart
Mark Terry:
My Name is Mark, and I Have a Freakin' Problem
And to the celebrity writers (and to
Sarah Hina
, who recruited them):
Charlotte Brontë
E.M. Forster
Jonathan Franzen
Jhumpa Lahiri
Gabriel García Márquez
Patrick F. McManus
Ayn Rand
George Saunders
Zadie Smith
David Foster Wallace
Finally, we have to acknowledge the shortest entry, #106,
Last Visit to Nan
, by Bart Van Goethem. If we were running a 14-word contest this entry would surely be a contender. We can afford to reproduce it here in its entirety:
"Why didn't she just hand me the money," he sobbed on the witness stand.
A finalist is someone who should have won, yet didn't, for the sole reason that there can only be one winner. Congratulations to:
Finalist
: #3 Craig Czury,
Hurricane Sandy
Finalist
: #4 Deb Smith,
New Mexico
Finalist
: #6 Darrelyn Saloom,
Cold Snap
Finalist
: #24 Betsy Locke,
Moving Day
Finalist
: #26 J.H Yun,
Sundays for the Faithful
Finalist
: #38 Epiphany Ferrell,
Wishing Fountain
Finalist
: #44 Maggie Libby Davis,
To Make a Man
Finalist
: #69 Chelsea Resnick,
Grief Measured
Finalist
: #73 Lisa Pellegrini,
Murmurs
Finalist
: #75 Ashley Hutson,
12303 Boyd Road
Finalist
: #77 Dino Parenti,
Incarnate
Finalist
: #78 Andy Lavender,
The Refractive Index for Human Skin is 1.44
Finalist
: #83 Emma McMorran Clark,
Ages
Finalist
: #88 Alexander Weinstein,
The Library of Failures
Finalist
: #93 Heidi Heimler,
Stay A While
Finalist
: #98 Jonathan Todd Riley,
Shadow Pets
Finalist
: #117 Bradley Potts,
Orbiting, Day 271
Finalist
: #123 Katie Cortese,
Faking It
The winner of the 2014 Lascaux 250 Fiction Contest, the recipient of the virtual medallion depicted above, $284 in cash, and publication in
The Lascaux Review
, is
WINNER
: #19 Jodi Barnes,
Counting
Steve's thinks: There are several stories here, all well told, and all the more so because of the limited space. First we're treated to a remarkably vivid description of the girl's life before the accident, which when first mentioned creates contrast strong enough that we want to read on. Then her recovery and adaptation; the chipping nail paint is a fresh and canny way to mark the passage of time. Finally what happens in the present when she visits her grandmother's grave, and the last line, which creates a breathless moment.

I love the details: "the consonants in rhythm," "her Spiderman sneakers." My favorite is "I'll pick you up; no questions asked." Because that simple line of dialogue, the only one in the story, tells us so much. It's what moms and dads say when their kids have big nights out: "Call me if you get into trouble, all will be forgiven if you just give me a chance to rescue you from the trouble." We identify with this, and can therefore see everything else. Her prom dress. The dorky looking drummer (what was that band's name again?). Mom and dad sitting up late, saying little, furtively watching the clock. One simple expression can paint a big picture.

When I encounter alliteration my guard normally goes up, because it's hard to execute without sounding clever. In this story the letter P is alliterated heavily. Yet it's subtle and innocuous in a way only a journeyman writer can pull off. (And now you're reading the story again to see what I'm talking about, which proves my point.)

"Counting" is a textbook example of writing made more powerful by relentless editing, by the necessity of rationing words. The word count is 249—the author has one to spare for another project! By comparison, my analysis is 318 words long. And there you have it.

Jodi, we owe you 284 bucks.
Next is a poetry contest. The entry fee is $10, the prize is $1000, and poets can enter as many as five poems per submission. The deadline is 21 June. Submissions are already open: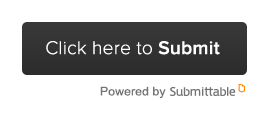 We hope to see you there.
—Camille, Steve, Wendy, and the rest of the Cave Dwellers